#VL029
Modern Beach Villa, Ahangama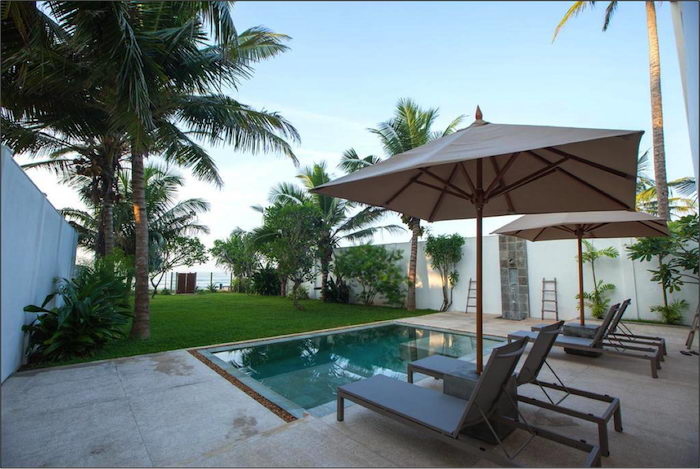 700 m² (= 28 perches) land
3 bedrooms (2 more could be added)
300 m² built area
Pool
Details of the property
This is a newly constructed (completed 2014 modern design beach house. Built to high specification throughout. All light fittings are high-end LED. Solar hot water boosted by immersion heater when necessary. Sliding teak timber doors onto balconies. All windows are powder-coated aluminium to allow house to be sealed from elements. High-end contemporary sanitary ware & fittings. Mature garden with direct beach access via private gate. Completed gabion wall runs along beach boundary giving extra garden space & protection from erosion of land during off season.
Bed room: 03 (would be easy to add 2 more)
Build area Main House: ground floor (150 sq.m): entrance hallway, fully equipped kitchen, washroom, large high-ceiling living room that opens onto balcony and pool deck. Staircase to first floor with Team timber 'den' space half way up First floor (150 sqm): 02 ensuite bedrooms opening onto private balconies, third bedroom, dry room/stud y
Out side rooms: Staff room, staff washroom with WC shower & basin, Laundry room, guard room, Generator & pump room, Store room
Pool: 6 m x 4 m, turquoise slate tiles, large pool deck with outdoor granite shower
Garden: Large grassed garden with coconut & frangipani trees and variety of plants and shrubs
Car Park: Private car park inside walled front garden, main gate made from railway sleepers, silver elephant heads along boundary roadside wall.
Included: throughout house: all light fittings, all curtains and blinds, all sanitary fittings, all ceiling fans
Outside rooms: Generator, washing machine, tumble dryer
Car park: 5 trees in large cement pots, main gate, silver elephant heads along boundar y roadside wall.
Kitchen: fridge, Oven, steel workstation
Living room: TV, DVD player, all grey base & back cushions for built-in sofa and balcon y seats
Washroom: mirror
Bedrooms: 3 LG air conditioning machines, mirror in bathrooms
Study: built-in shelving
Also included online assets: Property domain name and website, social media included accounts, accounts with OTAs & booking agents
795,000 US$
Broker's fee: 3% to be paid by buyer
Contact: info@lankaland.com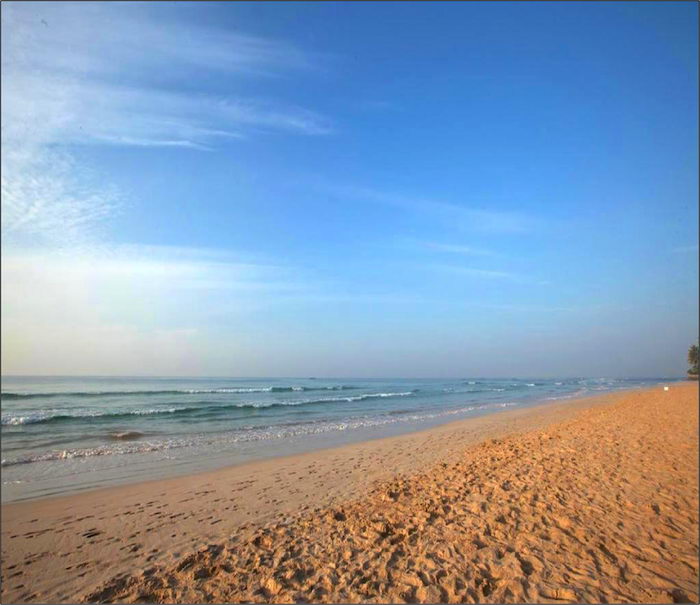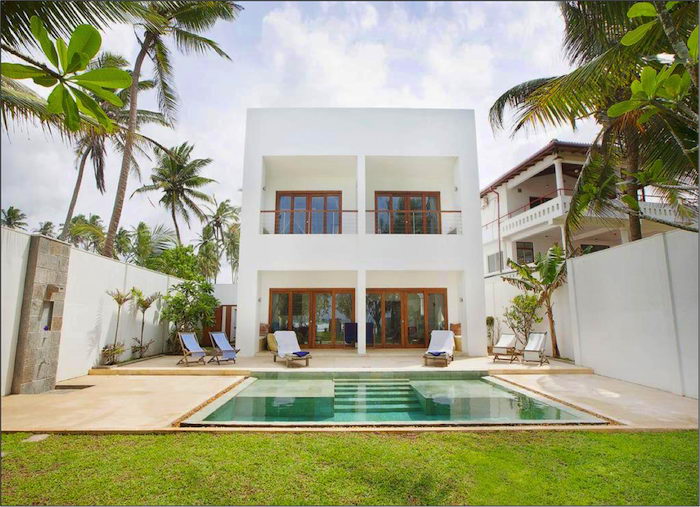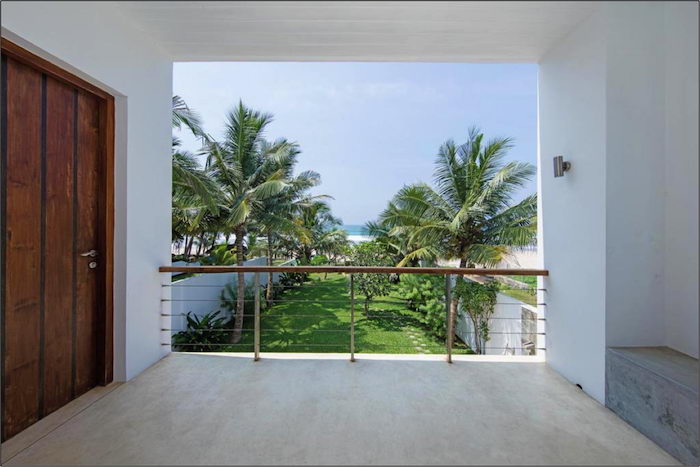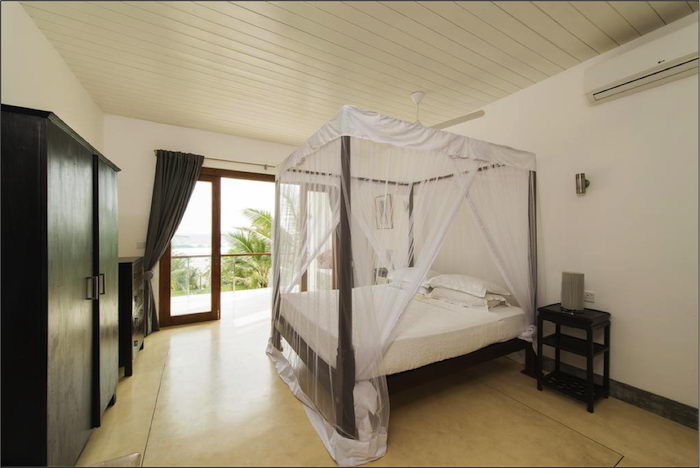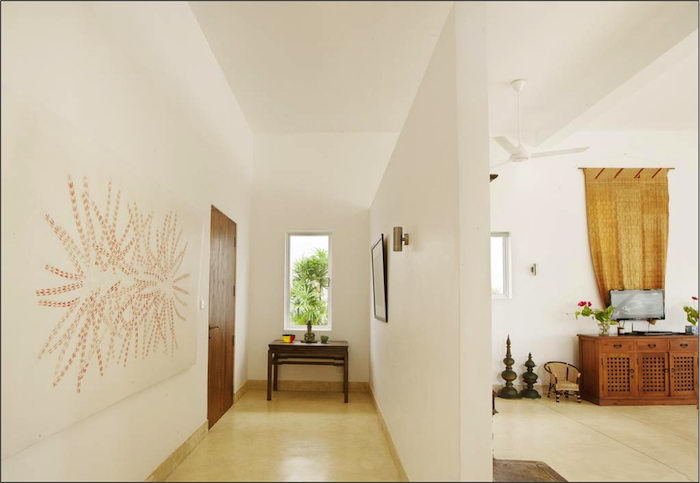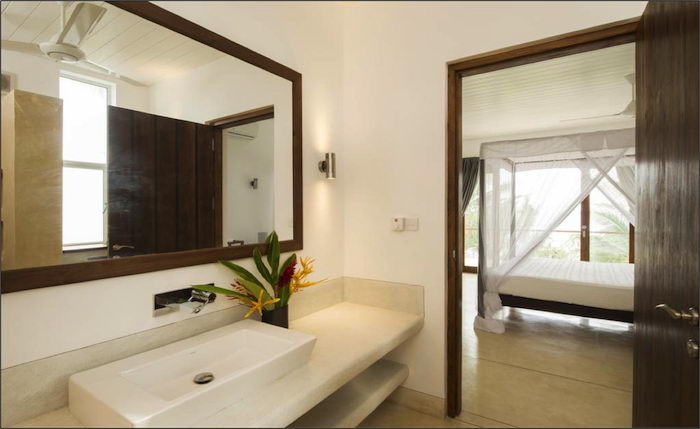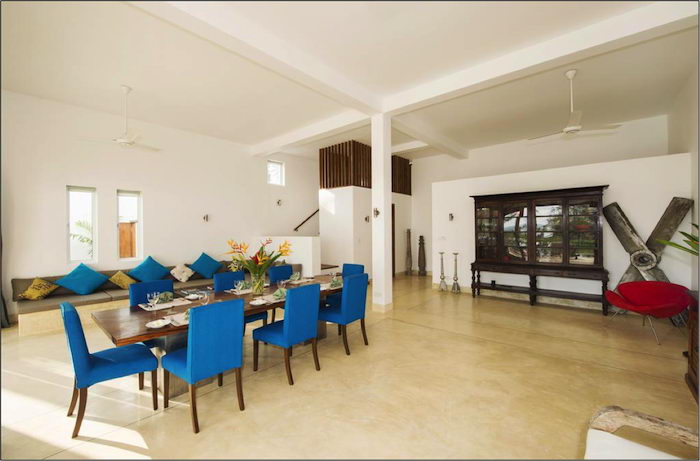 Contact:
info@lankaland.com
Ask us about the following subjects: Property in Sri Lanka. Real Estate. House, Villa, Beachland. Buying property. Legal and tax requirements in Sri Lanka. Stamp duty. Tax and taxation, capital gain tax. Approval by Tourist Board and BOI (Board of Investment). Liquor license. Visa, work visa, retirement visa in Sri Lanka.