Near Induruwa - adjoining nature reserve:
4 bedroom house with pool and fantastic view




Property# H 305
Freehold purchase can be arranged for foreigners!
Location
Quiet! Located at the end of a dead end road
Perfect silence and privacy
600 m to village center (daily needs shopping)
3 km to Induruwa beach
6 km to Bentota beach
7 km to Aluthgama (town with air-con supermarkets etc.)
Beach
3 km from the property
Swimmable and not crowded
Land
59 perches (= 1,475 m²)
Nicely sloped (facing east)
3 sides high wall
opening to east - natural marsh land where no houses can be built (nature reserve)
Many birds
Almost no insects
Pond mit pavilion and fountain.
Terrace retaining wall: granite
Garden wall natural stone (kabuk)
Pool
6.30 x 3.30 x 1.50 m
outdoor shower
House with 2 floors
26 m long, 4 m wide
Built 2007
Top floor
Entrance
bedroom A: 5 x 4 m
walk-in closet: 1.50 x 2.30 m
bathroom: 2 x 2m
balcony: 2.50 x 3
bed room B: 3 x 3 m
bed room C: 3 x 3 m
top floor verandah: 4 x 3.30
bedroom D: 5 x 4 m
attached bathroom: 3 x 2.20 m
Walk-in closet: 1.5 x 2.50 m
Ground floor
Verandah: 5.50 x 4 m
Bathroom: 2.50 x 3 m
Store room: 3 x 1.50 m
Kitchen: 5.50 x 3 m
Dining room: 3 x 3 m
Living room: 5 x 4 m
Office: 3 x 4 m
Quality of construction
Wall made from cement blocks
All door mahogany
All frames and windows jak wood
Roof red balau kempus wood, paint sealed asbestos sheets
Ground floor completely tiled
Top floor made from concrete sealed with two component floor paint
Additional buildings
Garage: 6x3 m
Caretaker's room: 3x3 m
Outside local kitchen
Outside local toilet
Infrastructure
Electricity (3 phase)
Telephone
Internet
Private well
Price
138,000 EUR
(no broker's fee)
Contact: info@lankaland.com
138,000 EUR
(no broker's fee)

Startpage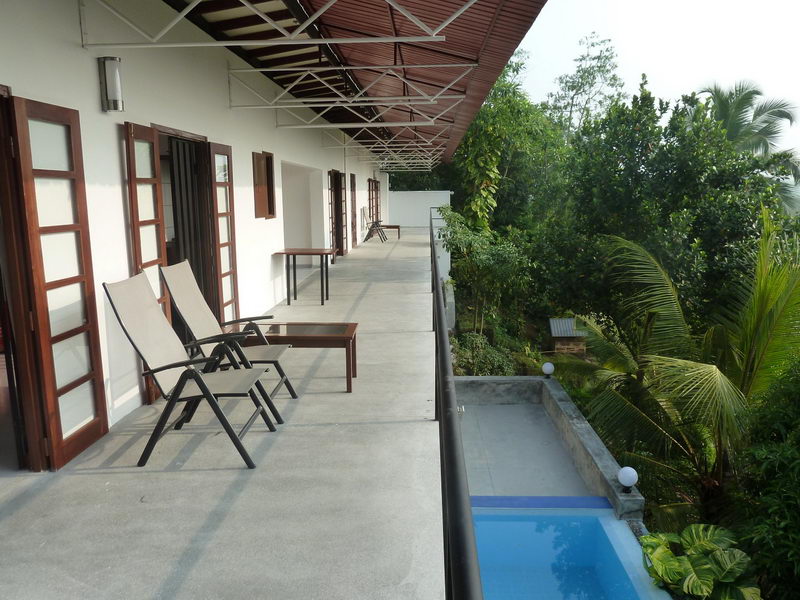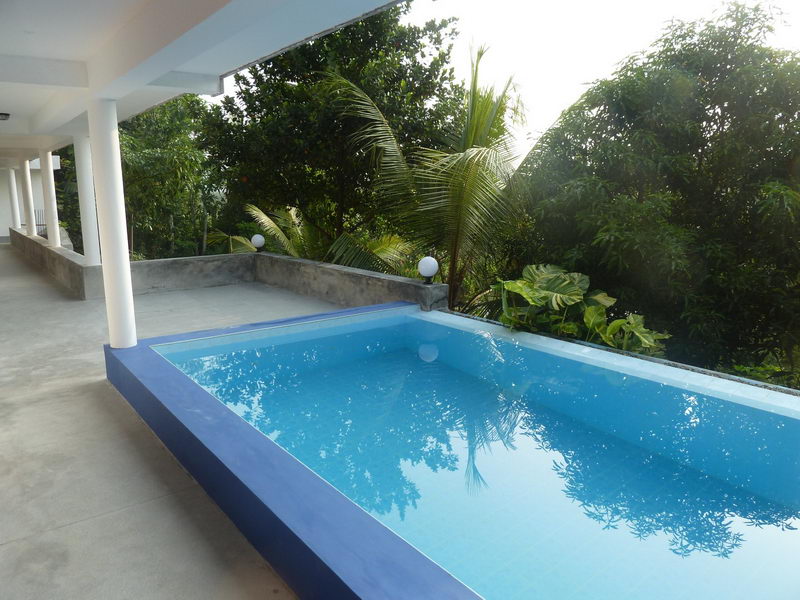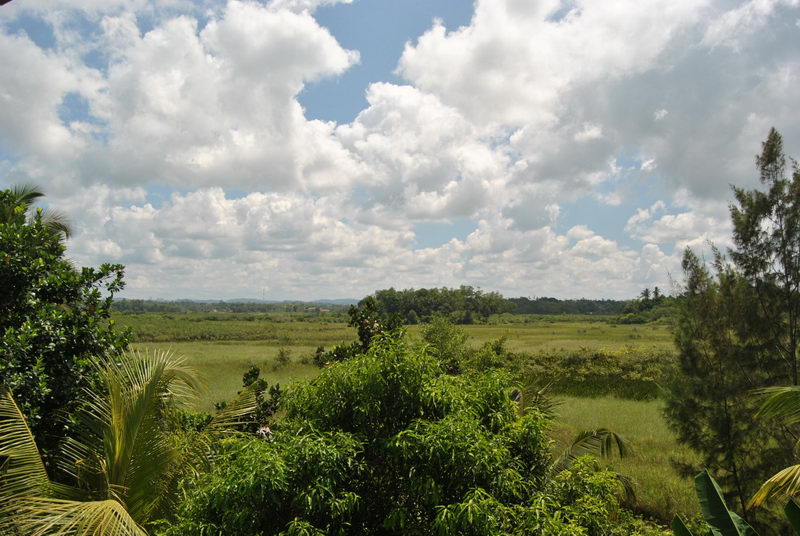 View from the first floor balcony toward east.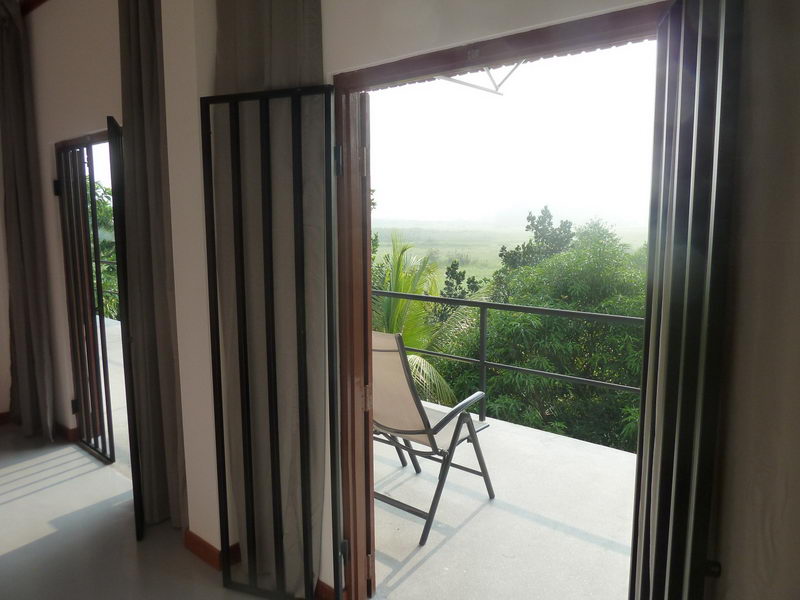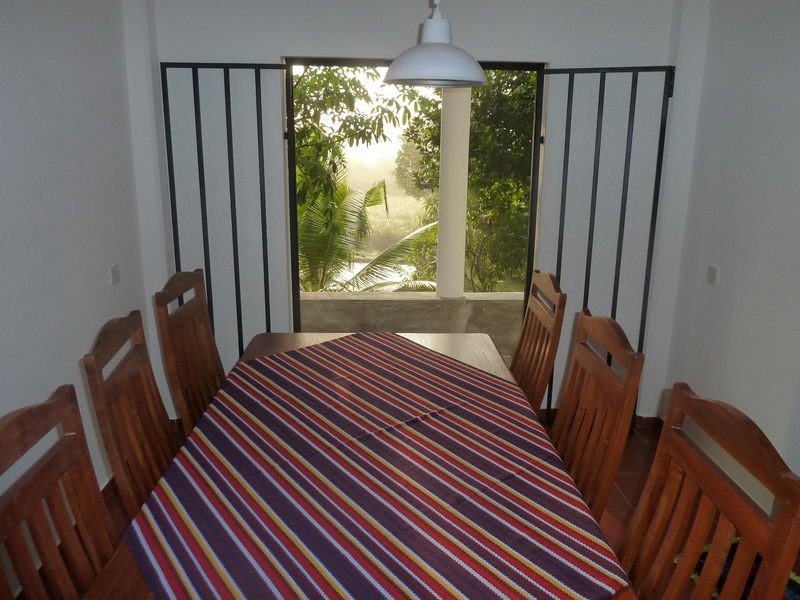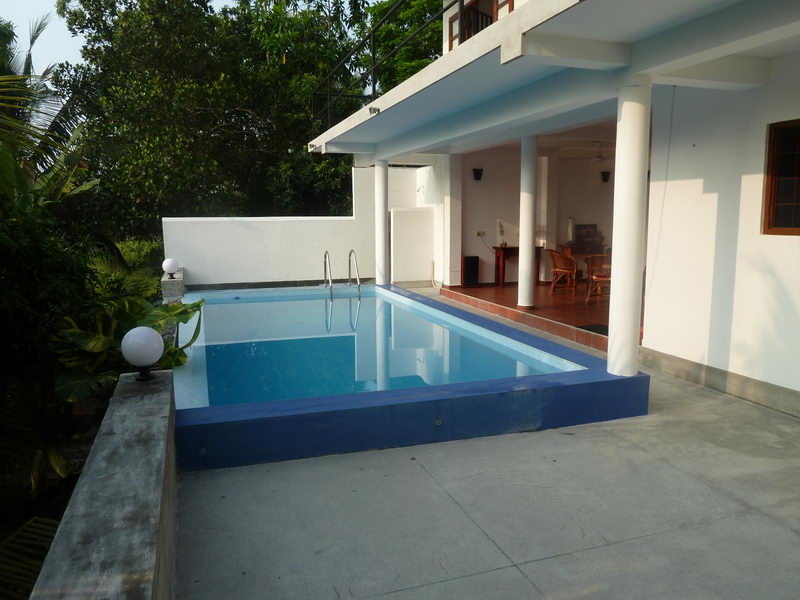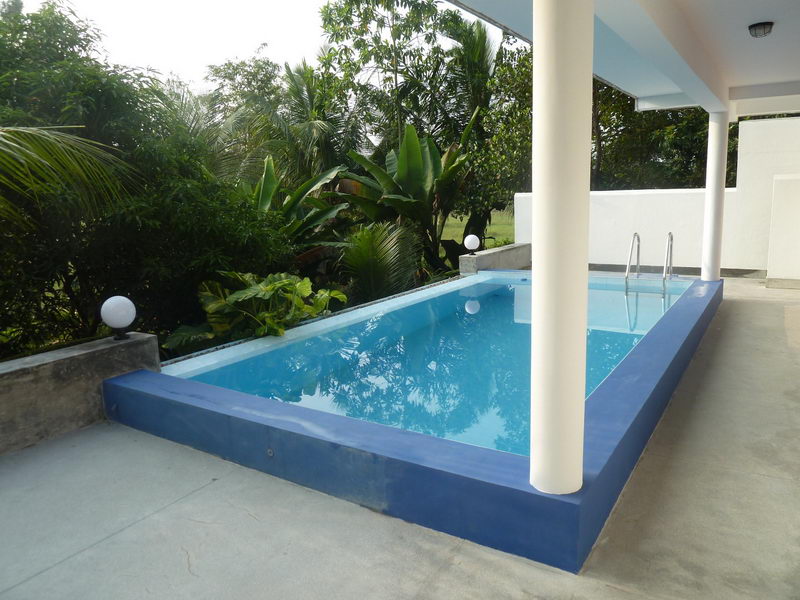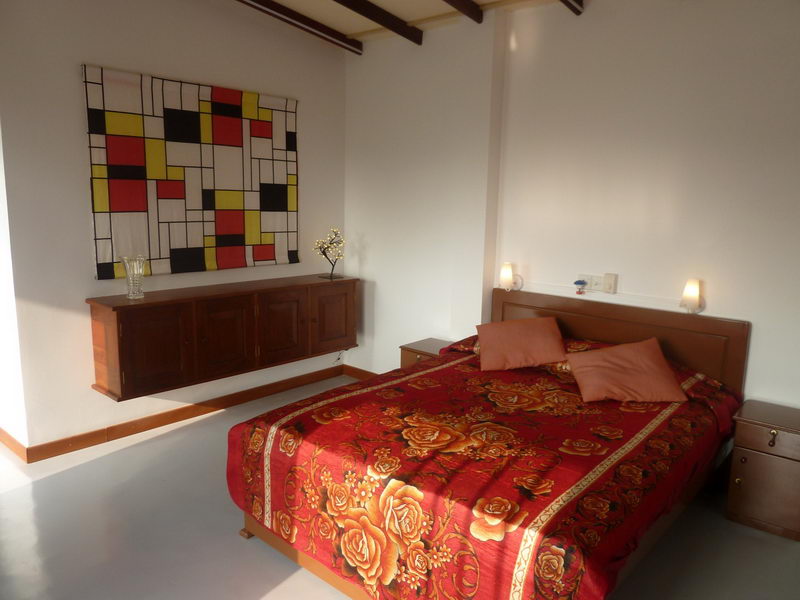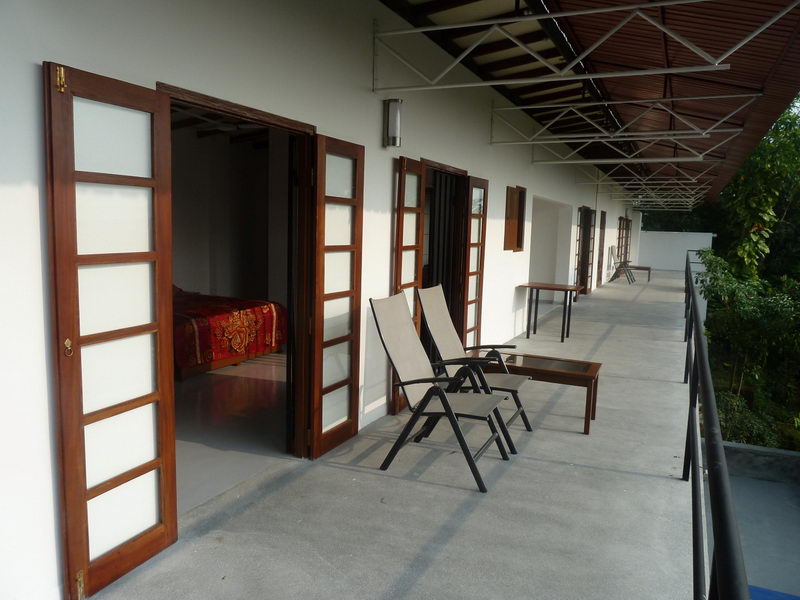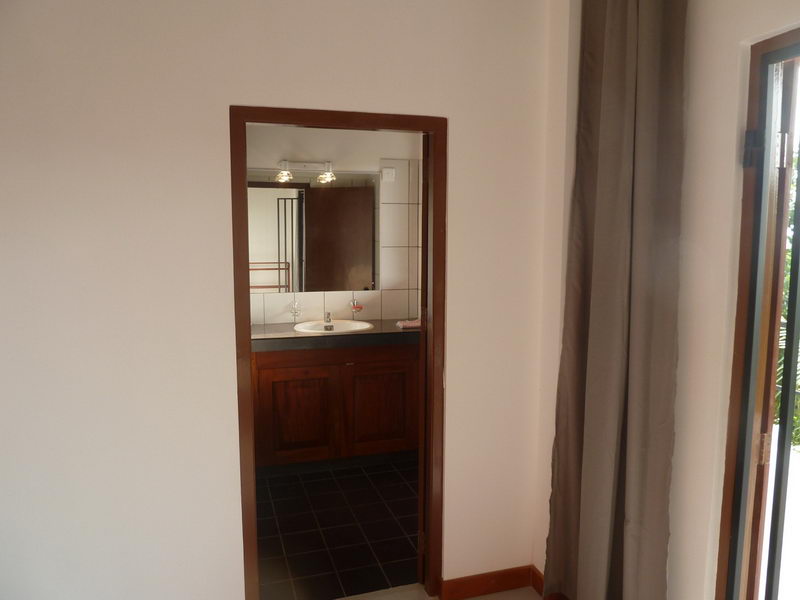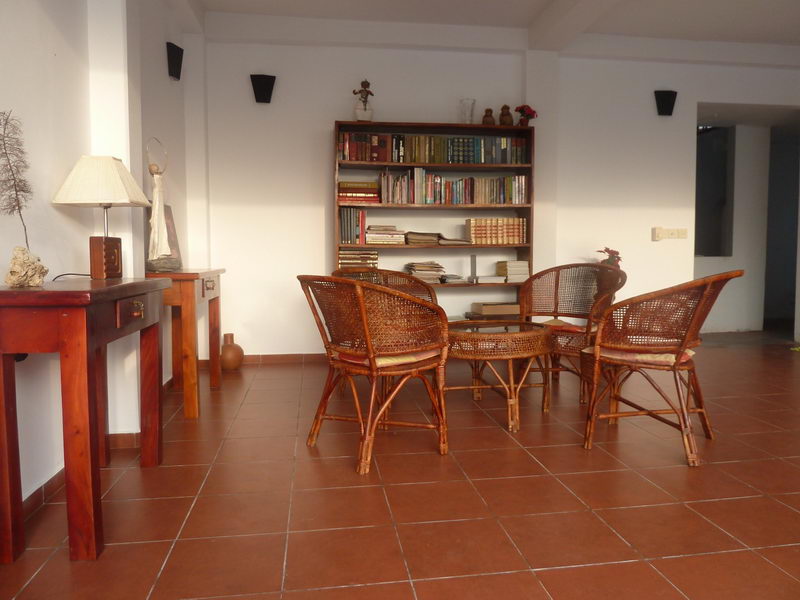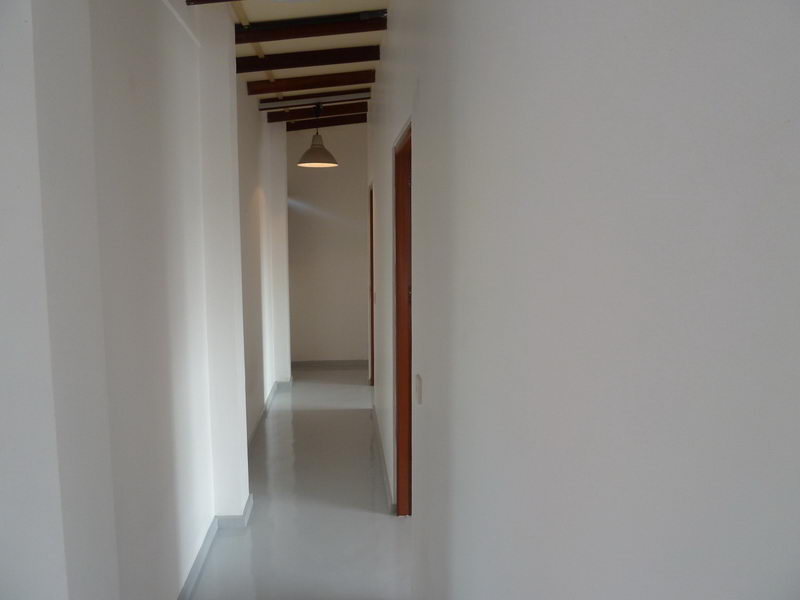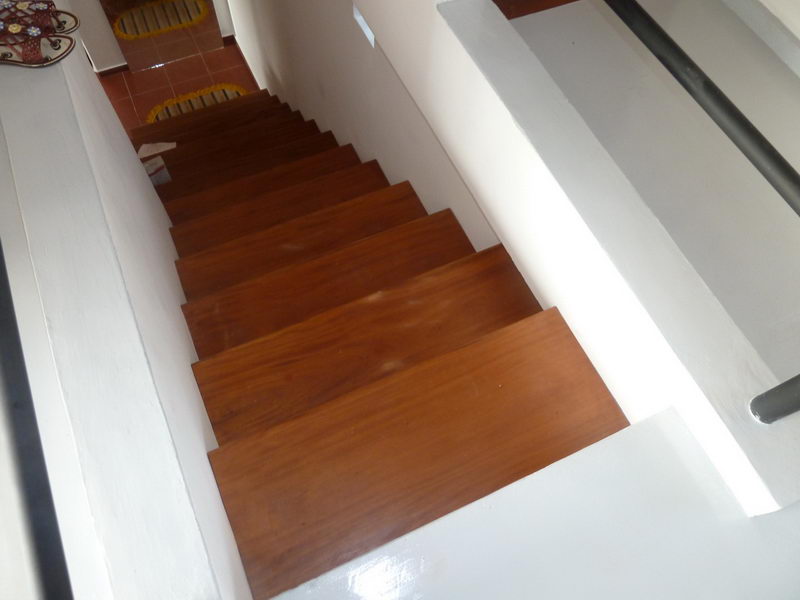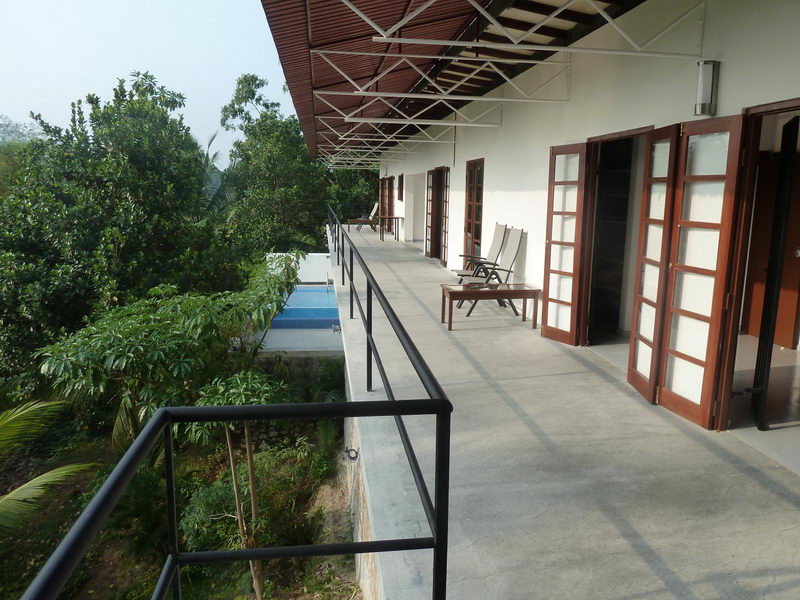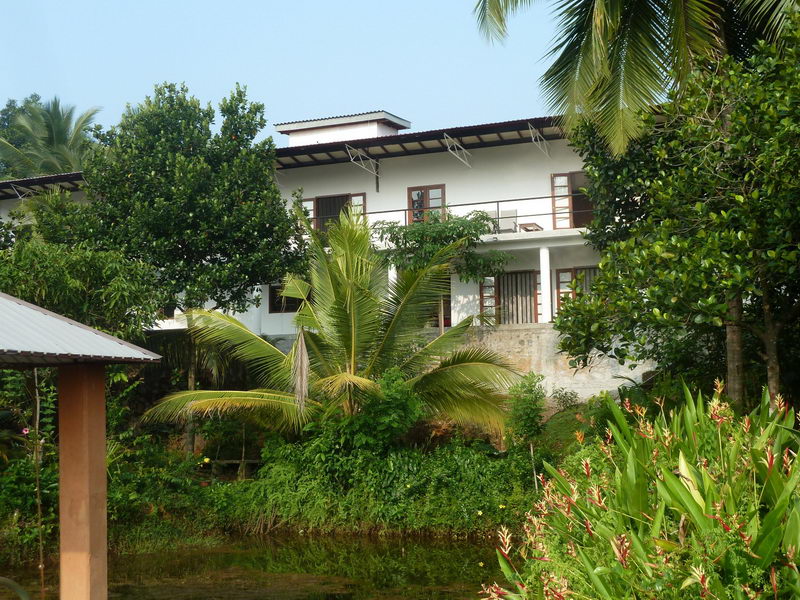 View from the garden pond to the house